Tu-Pak® Thermocouple Assemblies


Unit-constructed assembly with no replacement parts


Improved thermal response


Greater flexibility


Longer lasting than traditional thermocouples



Series 9000 Noble Metal Thermocouple


For high temperature (to 3200 ° F/1760 ° C) or more precise measurements


Wide variety of ceramic primary protection or metal secondary protection tubes


All assemblies are pre-tested and ready to install



Resistance Temperature Detectors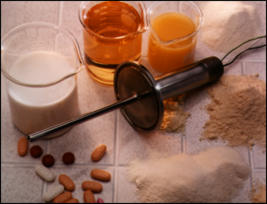 Duratherm Furnace Thermocouple


High reliability


Time-proven performance in widely diversified applications


Vacuum-tight seals and threaded process connections standard on some models



Series R800 Transmitter/RTD



Transmitter incorporates 2-wire, 100-ohm platinum RTD


Explosion-proof condulet enclosure, certified to Class 1, Groups C, D; Class 2, Groups E, F, G







Series R500 connector type RTD, 350 ° F or 1000 ° F max. with standard connectors. Variety of resistance elements, sheath diameters, and fittings.



Series R100 head type RTD, with cast aluminum, iron, or thermoplastic heads. Open head and bayonet or screw cover mini-heads.



Series R600 wire type RTD, with transition to lead wires with or without strain relief spring, or polyurethane coiled cord. Available 1/2" NPT x 1/2" NPT fittings.